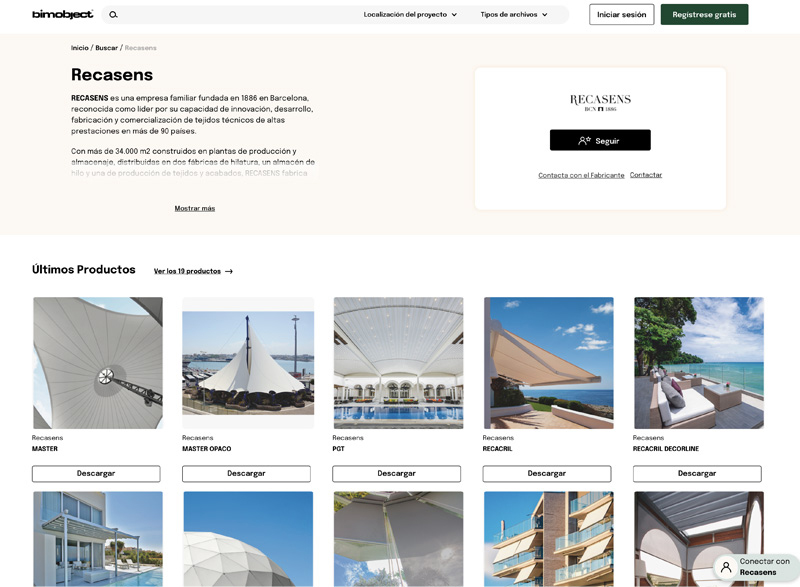 In order to facilitate the work of all those involved in the project, RECASENS subscribe to the BIM methodology, making all their range of fabrics converted into BIM object available to users.
As of 01/01/2022 they are already available on the BIMobject platform. Save time in design, having all the graphic, technical and commercial information to apply to your project. Perform the energy calculation of our products adapting them to the specific data of each construction and maximize energy efficiency in your architectural projects.
Without any cost, from www.bimobject.com/es you can:
Download BIM objects in Revit®, Archicad® and IFC® formats, in Spanish and English.
Get catalogs, manuals and technical specifications.
Request information and advice for your project.
Still don't know what BIM technology is?
More information: https://recasens.com/en/bim/