Recacril® DECORLINE Marine
Solution dyed acrylic fabric suitable for making cushions and interior and exterior upholstery used on boats.
Advantages
Recacril® DECORLINE Marine

Sun Protection
High resistance to sunlight Can't Rot
Weather Resistant

Printable
Wide variety of colors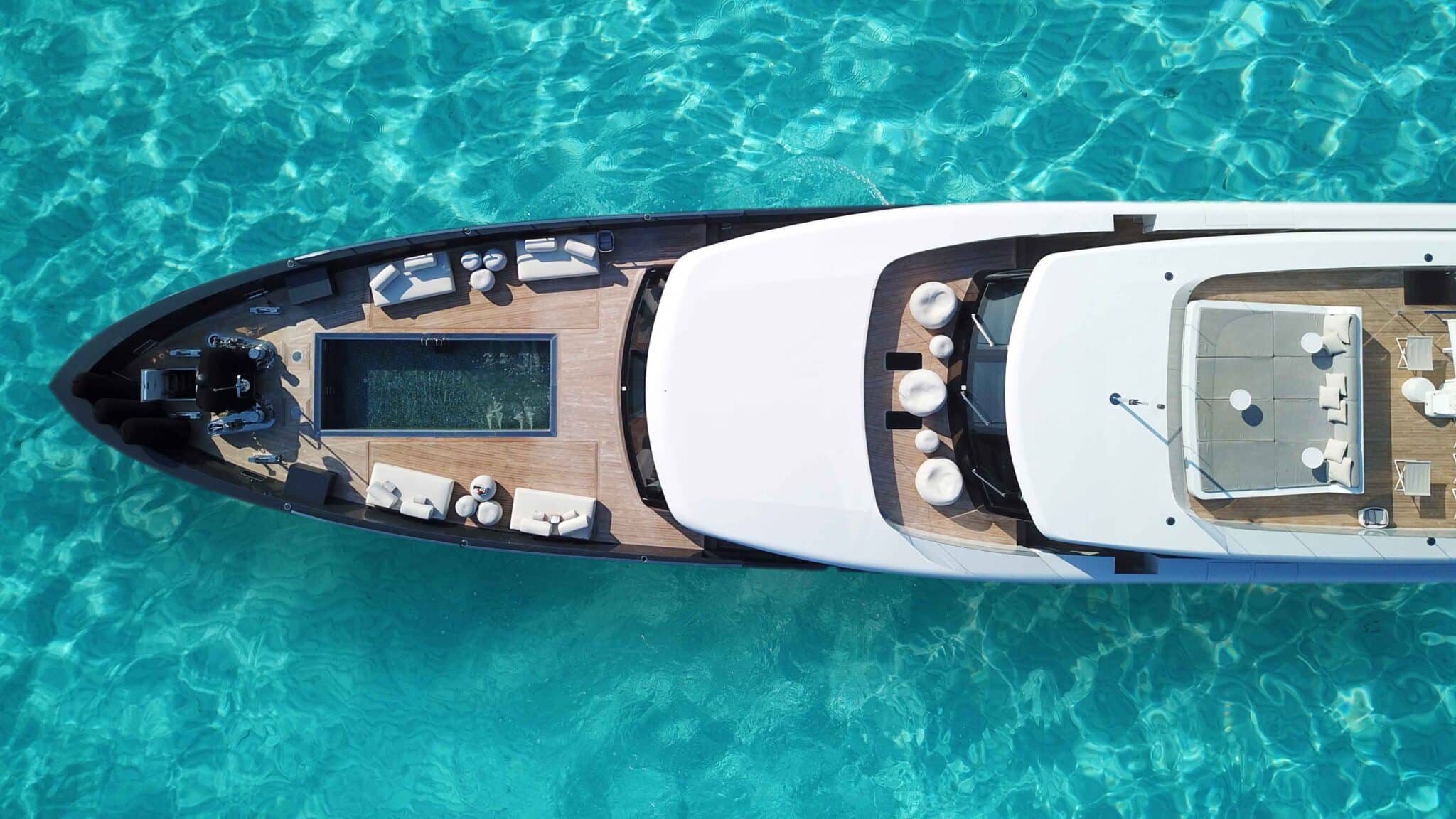 Recacril® DECORLINE Marine fabrics are made of the same solution-dyed acrylic fibers used for making our Recacril® canvas, having the same resistance to sunlight and weather.
Recacril® DECORLINE Marine fabrics collection have exceptional resistance to fading by sun and salt water, being suitable for making cushions, interior and exterior upholstery used on boats. The color palette from this range of fabrics, blends perfectly with the Recacril® Marine canvas, renowned in the industry and widely used in Biminis, covers, etc.
Most traditional textiles used for exterior decoration show wear after short periods of outdoor exposure. Color fading, strength loss caused by rot, fiber degradation or sunlight are the most common symptoms appearing on these fabrics.
Recacril® DECORLINE Marine fabrics collection solves these problems as they are manufactured with the same solution-dyed acrylic fiber used for many years in Recacril® canvases.
All these advantages, with the colorful range and easy cleaning, make the Recacril® DECORLINE Marine fabrics collection, suitable for upholstery of exterior furniture such as chairs, lounges, cushions, sunshades, etc.
Safety, health and environment
Recacril® DECORLINE Marine Warranty
RECASENS offers a 5 years warranty for Recacril® DECORLINE Marine range.
For 5 years after installation, RECASENS warranty covers only the rot-proof properties and colour fastness of the fabrics regularly maintained, under normal use and environment.
Within this period of three years, RECASENS should either replace free of charge or, at its convenience, reimburse the invoice value of the section of fabric recognized as faulty, excluding any costs or any other compensation for any reason whatsoever.
The warranty covers only the value of the canvas and excludes all other costs, including manufacture and installation.
Consequently there is no cover for:
Faulty maintenance or the use of unsuitable products or instruments: no detergent, chemical product or solvent can be used, nor any scraper or other instrument that may damage the surface.
Defects due to the aging and normal wear of the fabric.
Atmospheric or phytosanitary pollution.
Soiling caused by animals.
There pair of damage or defects in the fabric resulting from accidents or negligence not attributable to RECASENS or resulting from force majeure.
Faulty assembly or handling by the user, the projection of various products, hanging objects on the fabric, falling objects, bumps, road accidents, vandalism, burns from cigarettes or other sources, fire.
Lightning or unusual climatic or environmental conditions.
Maintenance Recacril® DECORLINE Marine Canvases
The accumulation of dirt and unwanted substances in the fabric may end up damaging the finish of Recacril® DECORLINE Marine and cause accelerated deterioration.
We recommend a periodic washing of the fabric in the given conditions, ensuring the conservation and quality of the initial product, extending the life of it.
To clean the fabric using a mild soap diluted in warm water (40°C max) is recommended. Apply the cleaning solution with a sponge or soft brush, rinse thoroughly and let it dry. Never use hard detergents, or products containing ammonia or solvents.