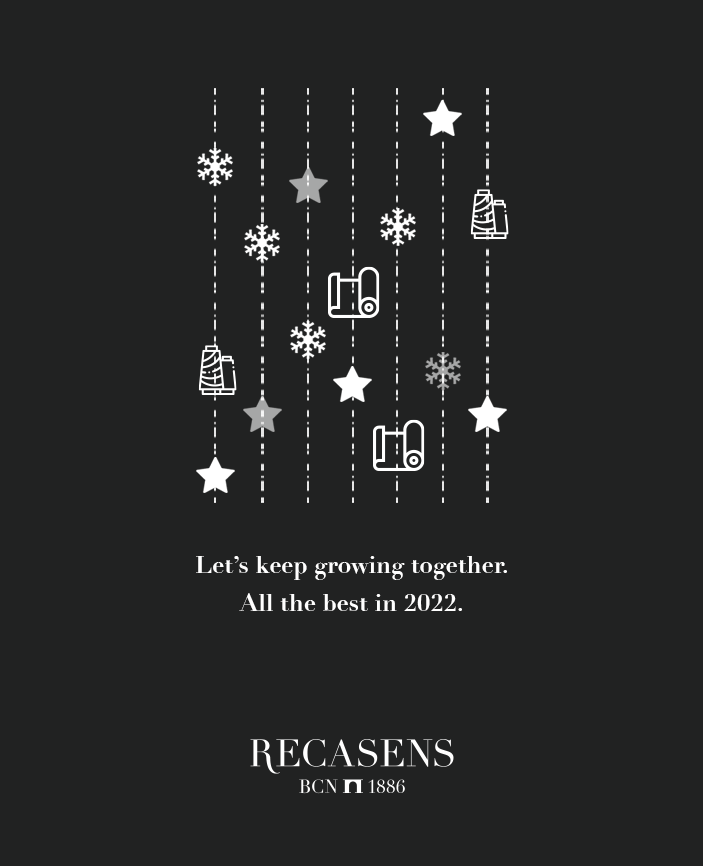 This has been a year of growth. The demand, the challenges, our facilities, and also our plans for the future have grown.
Next year 2022, we will keep growing. We are launching the new Sun Protection catalogue, new home decor collections, and we will present the latest technical innovation in fire retardant fabrics.
For all this, we count on you. The client is part of our team and there is nothing we like more than having discerning clients, as they help us to get the best out of ourselves. Thank you for  being part of our team.
We hope that next year will be filled with new projects and successes. From RECASENS we will continue to offer you quality, security, commitment and endless efforts to make them real.
Wishing you Happy Holidays and all the best in 2022.
Let's keep growing together.