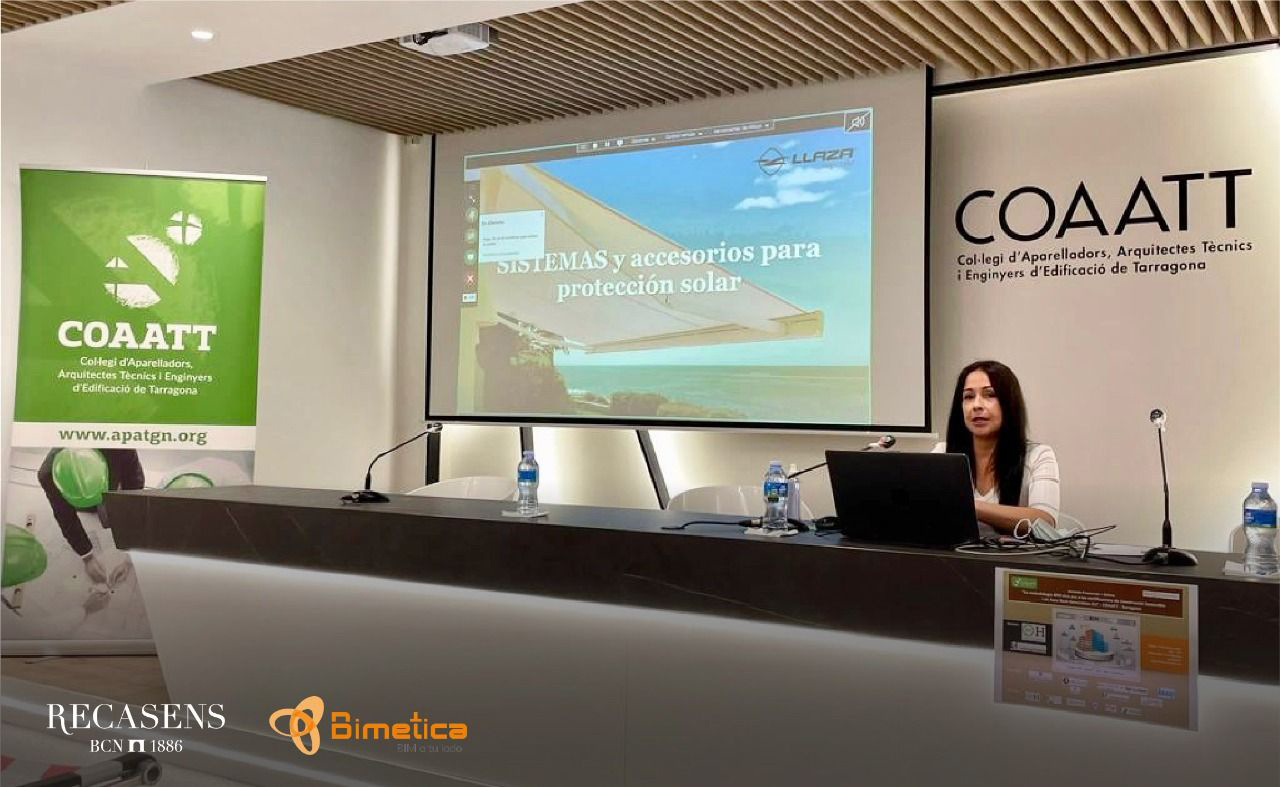 On October 7, we participated in the conference "#BIM key for certifications in Sustainable Construction and NGEU". Cristina Lages, Director of the Prescription and Contract Department of Recasens and Llaza, gave a presentation aimed at the professional public.
The presentation, entitled "𝐁𝐈𝐌 𝐢𝐧𝐭𝐞𝐠𝐫𝐚𝐭𝐢𝐨𝐧 𝐨𝐟 𝐭𝐞𝐱𝐭𝐢𝐥𝐞 𝐬𝐨𝐥𝐚𝐫 𝐩𝐫𝐨𝐭𝐞𝐜𝐭𝐢𝐨𝐧 𝐬𝐲𝐬𝐭𝐞𝐦𝐬. 𝐄𝐟𝐟𝐞𝐜𝐭𝐢𝐯𝐞 𝐬𝐨𝐥𝐮𝐭𝐢𝐨𝐧𝐬 𝐟𝐨𝐫 𝐬𝐮𝐬𝐭𝐚𝐢𝐧𝐚𝐛𝐥𝐞 𝐛𝐮𝐢𝐥𝐝𝐢𝐧𝐠𝐬.", introduced the keys to maximize the energy efficiency of architectural projects.
It is available in Spanish language in the event website. You can access through this link.
We thank all the participants, both presential and via streaming, for their attendance. In addition, we want to thank the organizers COAATT (Official College of Surveyors and Technical Architects of Tarragona, Spain) and BioEconomic for counting on us once again.
We will continue working to facilitate the application of the BIM methodology in the sun protection sector and thus offer all the necessary training tools for professionals.