Advantages
Recacril® PROOF

Sun Protection
High resistance to sunlight Can't Rot
Weather Resistant

Printable
Wide variety of colors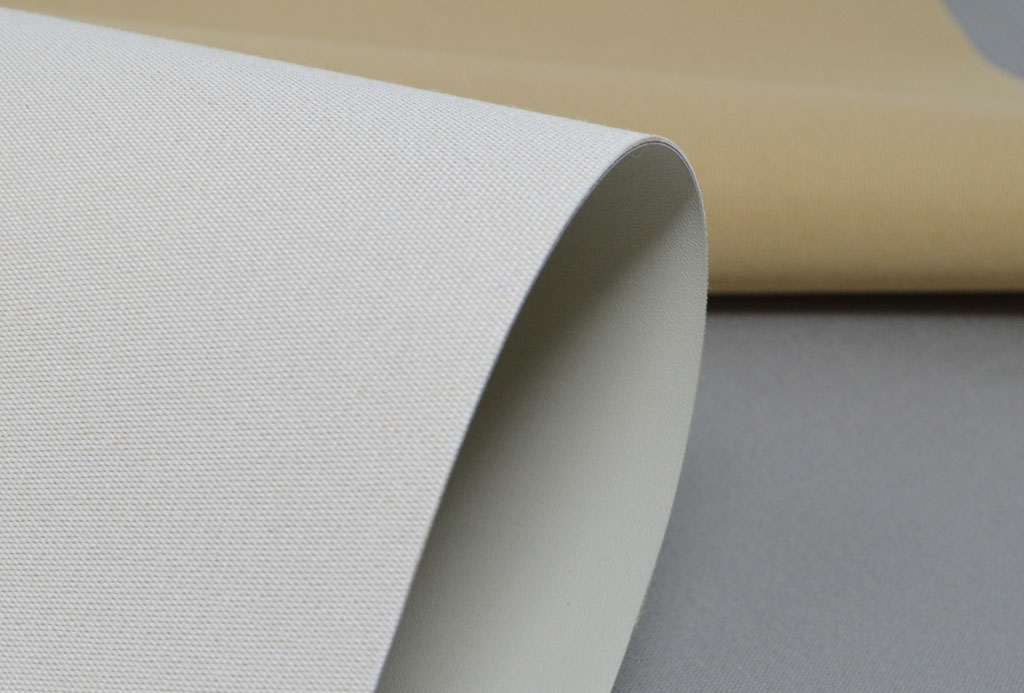 Recacril® PROOF is made out of solution dyed acrylic fiber with a PVC back coating which makes the fabric completely waterproof, combining the elegance of an acrylic fabric with the PVC waterproof performance. In addition, the PVC back coating includes a Blockout finishing, providing thermal and visual comfort and maximal protection from the sunlight.
Maintenance for Recacril® Canvases
The high technology finish, Infinity Process provides the RECASENS canvases with a long lasting protection against mold and excellent water and oil repellency, making awnings protect you from both sun and water for many years.
However, the accumulation of dust, air pollution particles, foreign organic materials and general dirt can damage this protection, shortening the life of the canvas so they must be eliminated.
The most effective method for maintaining canvases is to clean once a month with water with a low pressure hose, thereby, dirt accumulation into the fabric is avoided.
It is very important that after cleaning with water, the canvas should be completely dry before rolling back the awning.
In case of rain we can leave the awning open, since rain washes dirt. If for any reason you have to roll the wet awning, it must be unrolled as soon as possible and let it dry. In times of continuous rains is advisable to keep the awnings rolled.
If this periodic water washing is done, in most environments, you only need make a process more thorough cleaning every 2 or 3 years.
The steps to follow are:
Brush off excess dust and dirt with a soft brush. NEVER brush with stiff brushes since damage the finish film tissue.
Spray the awning with clean water. If a hose is used, to avoid high pressure.
Prepare a solution of solvent-free soap in warm water (no more than 40ºC) and apply it on the awning, letting penetrate tissue.
Rinse with water to remove all traces of soap.
Let air dry and no wind the awning until the canvas is completely dry.
Las lonas Recacril® están protegidas frente al crecimiento de hongos, no obstante, los hongos si pueden crecer sobre la suciedad incrustada. Para la limpieza de este tipo de manchas es necesario realizar una limpieza más intensa siguiendo el siguiente procedimiento:
Cepillar el exceso de polvo y suciedad con un cepillo muy suave. No cepillar NUNCA con cepillos duros puesto que dañan la película del acabado del tejido.
Preparar una solución con un 10% de lejía doméstica, 20% de detergente neutro exento de disolventes y 70% de agua.
Aplicar la solución sobre el tejido, dejándola actuar entre 15 y 20 minutos como máximo.
Aclarar con agua limpia varias veces, ya que si quedaran residuos de lejía en la lona, con la acción combinada del sol, podrían dañar el tejido.
Dejar secar al aire y no enrollar el toldo hasta que la lona esté completamente seca.
Repetir el proceso si es necesario
Para proteger el Medio Ambiente, asegúrese de recoger el agua sucia cuando use lejía, ya que puede ser perjudicial para animales y plantas.